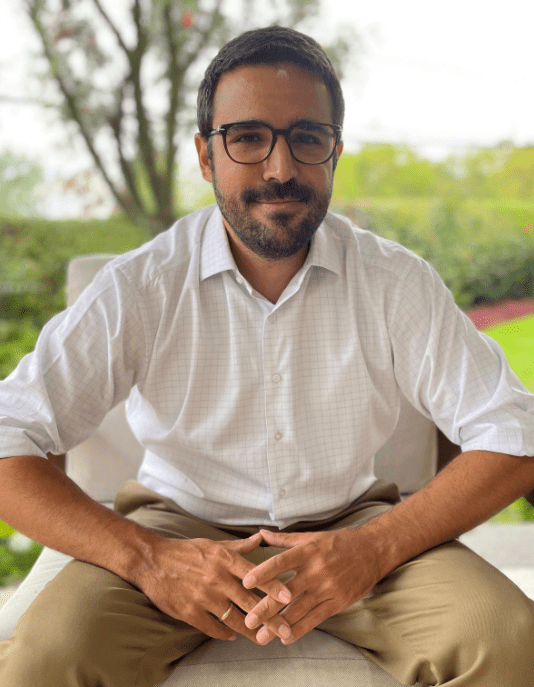 "I've been with CMA since 2005, when I joined the office as intern, and here I grew not only as a professional but also as a person. I grew up with values such as excellence, effectiveness, leadership by example and empathy and I will carry them with me for the rest of my life."
Luiz Augusto Osorio
Partner
Legal Practice Areas
Commercial Contracts, Mergers & Acquisitions, Corporate
Luiz Augusto is a partner in Campos Mello Advogados in cooperation with DLA Piper of the Corporate and Contracts practices, based in Rio de Janeiro.
He practices in the areas of corporate, securities, mergers and acquisitions, private equity, venture capital and contracts, providing assistance to clients in many different matters, such as planning and structuring business transactions and corporate activities, including corporate reorganizations and restructuring; as well as in contracts in general.
Luiz Augusto's practice also encompasses counseling clients in the acquisition and disposition of corporate shareholdings or assets; executing due diligence procedures, divestitures, mergers and acquisitions; as well as assisting in the acquisition or transfer of ownership of equity interests, minority shareholdings and the legal structuring of companies, public listed or not.
Among his clients are Brazilian and international companies in many industry sectors, such as real estate, hospitality and leisure, industrial goods and services, infrastructure, insurance, health and technology.
Luiz started his career in 2003, as a trainee at Demarest & Almeida Advogados, working in real estate and litigation. He joined Campos Mello Advogados' corporate team in 2005.
Professional Memberships
• Brazilian Bar Association (OAB), Rio de Janeiro and São Paulo Chapters
Education
• Specialization in Accountancy, Fundação Getulio Vargas (FGV), 2009
• Post-Graduation in Property and Private Law, Pontifícia Universidade Católica do Rio de Janeiro (PUC-Rio), 2008
• B.A. in Law, Pontifícia Universidade Católica do Rio de Janeiro (PUC-Rio), 2005
Languages
• Portuguese
• English
• Spanish
• Italian