Equipe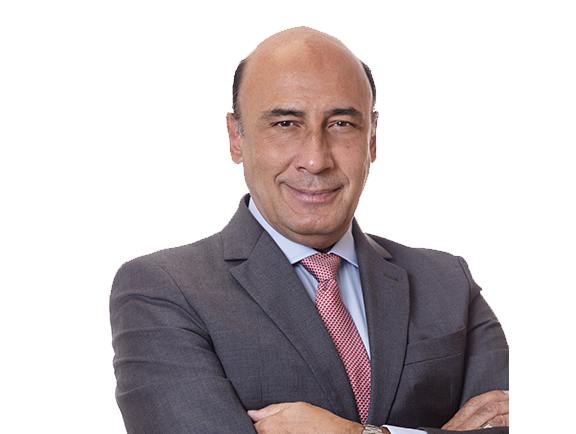 Paulo Almeida Lopes
Partner
paulo.lopes@cmalaw.com
Rio de Janeiro
T +55 21 3262 3007
Rua Lauro Müller, 116 – 25th floor Condomínio do Edifício Rio Sul Center Botafogo – Rio Janeiro, RJ – Brazil - 22.290-906
#energy #oilandgas #naturalgas #naturalresources
Paulo Almeida Lopes is a partner of Campos Mello Advogados in the Oil and Gas Area, based in Rio de Janeiro. Experienced legal executive, with extensive practice in large multinational and local corporations in Brazil and on-the-job international experience in senior positions in Europe (London, England; The Hague, The Netherlands) and in the United States (Houston, Texas).  Before joining Campos Mello, Paulo was a partner of Tauil & Chequer | Mayer Brown, a global firm based in the USA and with offices in the Americas, Europe, Asia and the Middle East;
Statutory Vice President/Director and Board member for over 15 years in various corporate entities of the Shell Group, Billiton Group, Vale Group and Raízen Group (Joint Venture between Shell and Cosan for the production of sugar, ethanol, bioenergy and distribution of fuels/biofuels);
Paulo Lopes has led internal and external legal teams in the conduct of various legal matters relevant to major corporations, with emphasis to areas such as Oils & Gas, Energy, local and international M&A projects, infrastructure, retail market, competition, local and international contracts, capital markets/financing, labor, environment, arbitration and strategic litigation, corporate governance/shareholders relations, ethics & compliance, trading and corporate structures;
Recognitions
• Winner of the 2017 and 2018 "CorporateIntl Magazine Global Award" in the category "International Contract Law – Lawyer of the Year in Brazil";
• Ranked by LACCA – Latin America Corporate Counsel Association 2018 in the "Corporate and M&A" and "Energy" practices;
• Ranked by "Análise Advocacia 500", 2017 edition, as one of the most admired legal professionals in Brazil;
• Recommended Lawyer in Energy
   LACCA: 2019
• Recommended Lawyer in Corporate and M&A
  LACCA:2019
Professional Memberships
• Brazilian Bar Association (OAB), Rio de Janeiro and São Paulo Chapters
• Counselor at the Brazilian Bar Association, Rio de Janeiro Chapter – 2005/2006;
• Counselor at the British Chamber of Commerce – BRITCHAM – 2003/2004.
• Member of the Legal and Strategic Committee of the Rio de Janeiro Commercial Association – ACRJ for the 2017-2019 period.
Education
B.A. in Law, Rio de Janeiro State University (UERJ), 1983
International Comparative Law, University of Texas over Dallas, USA, 1990.
Admissions
Rio de Janeiro
São Paulo