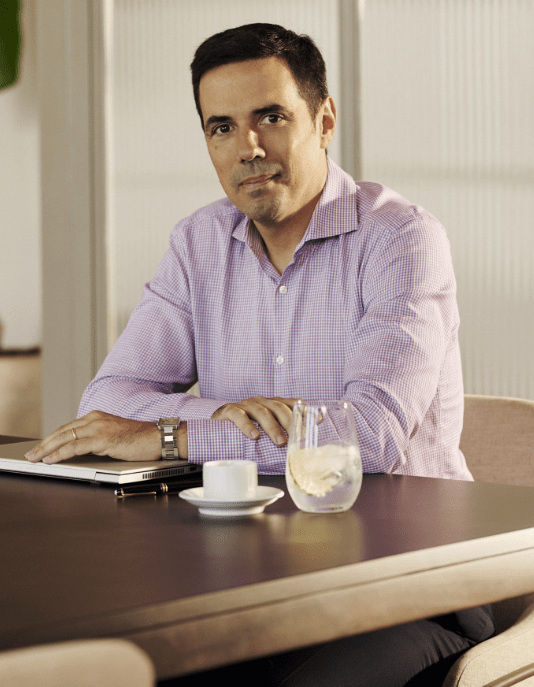 "The CMA culture encourages our lawyers to be inventive and creative to find innovative solutions for our clients in complex transactions in a world that is evolving at an ever-faster pace."
Roberto Vianna do R. Barros
Partner
Legal Practice Areas
Banking and Finance
Industries
Capital Markets, Financial Services (investment funds and asset management)
Roberto Vianna do R. Barros is a partner in Campos Mello Advogados in cooperation with DLA Piper of the Banking and Project Finance practice, based in São Paulo. He is also Deputy Managing Partner of the São Paulo office.
He has an extensive practice in corporate, capital markets, project finance and banking, representing a wide variety of investment and commercial banks, as well as Brazilian and international companies of different industry sectors.
Roberto advises clients with project and structured finance transactions, assets securitization and related matters in Brazil; equity and debt offerings of Brazilian private and governmental issuers, both domestic and offshore; Brazilian banking regulation, especially regulatory aspects of foreign bank activities in Brazil and bank derivatives activities; and M&A and related corporate transactions in Brazil.
Recent editions of Chambers Global and Chambers Latin America recognized Roberto as a leading individual in Banking & Finance as well as in Capital Markets, being noted by clients as "among the most talented lawyers active in Brazil" and "very pleasant to work with and excellent on the technical side."
Roberto began his career in 1993 as a law clerk at Pinheiro Neto Advogados. In 1997, he joined Demarest e Almeida Advogados as an associate, staying there until 2000, when he joined Linklaters as an associate.
Before joining Campos Mello Advogados, in 2010, Roberto was a partner at Lefosse Advogados in cooperation with Linklaters.
RECOGNITIONS
• Leading individual in Banking & Finance
Chambers Global: 2012, 2013, 2014, 2015, 2016, 2017, 2018, 2019, 2020 and 2021
Chambers Latin America: 2009, 2012, 2013, 2014, 2015, 2016, 2017, 2018, 2019, 2020 and 2021
IFLR 1000: 2013, 2014, 2015, 2016, 2017, 2018, 2019, 2020 and 2021
Who's Who Legal Brazil: 2013, 2014, 2015, 2016, 2017, 2019, 2020 and 2021
The Legal 500: 2014, 2015, 2016 and 2018 – Recommended LawyerLACCA: 2019, 2020 and 2021

• One of the most admired Brazilian lawyers in Banking
Análise Advocacia 500: 2016

• Leading individual in Capital Markets
Chambers Global: 2011, 2014 and 2015
Chambers Latin America: 2010, 2014 and 2015
IFLR 1000: 2013, 2014, 2015, 2016, 2017, 2018 and 2019
The Legal 500: 2014, 2015, 2016 and 2018 – Recommended Lawyer
• Leading individual in M&A
Chambers Latin America: 2013
IFLR 1000: 2013, 2014, 2015, 2016, 2017, 2018 and 2019
• Leading individual in Project Finance
IFLR 1000 2016, 2018 and 2019
Deal of the year in Corporate Finance's category for the legal assistance provided to the Pension Fund of the State of Rio de Janeiro – RioPrevidência in the Oil Royalty Securitization operation, valued 2 billion dollar – Latin Lawyer 2014
Professional Memberships
• Brazilian Bar Association (OAB), São Paulo and Rio de Janeiro Chapters
Education
• LL.M., University of Paris, 1997
• B.A. in Law, Direito pela Universidade de São Paulo (USP), 1994
Languages
• Portuguese
• English
• French