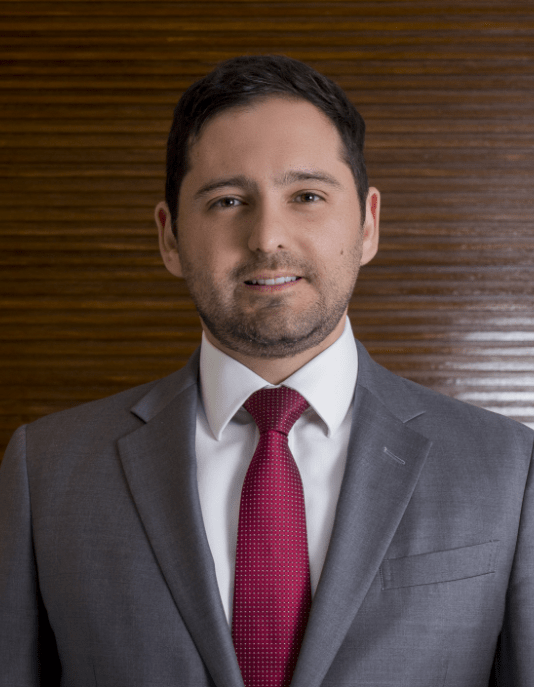 "At CMA, we help build an inclusive and caring work environment, focused on providing excellent service but without forgetting that our firm is made of people with different thoughts and needs."
Victor Kampel
Partner
Victor advises clients in tax planning, including M&A, transfer pricing, customs, private wealth and international taxation.
Before joining Campos Mello, Victor worked for a New York boutique law firm focusing his practice on U.S. and Brazilian international tax planning for high net worth individuals, multijurisdictional families and closely-held businesses. During his time in New York, he assisted private clients who were relocating from Brazil to the U.S. with pre-immigration tax planning, succession planning and implementing the necessary changes to maximize their tax efficiency in both jurisdictions.
Victor has also assisted Brazilian clients making operational investments in the U.S. in the retail, service and real estate industries, including a large Brazilian architecture firm for whom Victor helped design and implement its U.S. structure. Victor's in-depth knowledge of Brazilian and U.S. taxation also allowed him to help organize and implement the international operating structures of Brazilian retailers planning to distribute products in the United States.
While in New York, he advised family offices and fiduciary companies with numerous estate planning options and issues. He also developed wealth transfer structures for multinational families and assisted clients with voluntary disclosure programs and proceedings with the U.S. Internal Revenue Service. Victor also helped form and license offshore professional investment funds for Brazilians seeking to invest in the United States.
Prior to his years in New York, Victor was an associate at a major Brazilian law firm, whose practice focuses on international and local tax, and he has advised on domestic income tax issues, mergers and acquisitions, and corporate and debt restructuring deals. He assisted several private clients with wealth reorganization and tax planning to better match the fluid domestic legal frame. He is very familiar with pre-M&A reorganization planning for high net worth individuals intending to sell or expand its holdings portfolio.
Victor began his career with a Big 4 company working at their Rio de Janeiro and Houston, Texas offices, dealing with tax issues in the energy industry.
Publications
•  Co-Author, "Co-Author, "Brazilian Thin Capitalization Rules", Euromoney Handbooks, Chapter 5, 2012, p. 25
•  Co-Author, "Propriedade intelectual deve ser registrada no Siscoserv", Consultor Jurídico, May 2013, (http://www.conjur.com.br/2013-mai-30/atividades-propriedade-intelectual-registradas-siscoserv)
Education
University of Florida, School of Law, LL.M. in International Taxation (July 2009)
Instituto Brasileiro de Mercado de Capitais (IBMEC), Rio de Janeiro, Brazil, LL.M in Corporate Law, (2009)
Catholic University, School of Law (PUC), Rio de janeiro, Brazil, Juris Doctor (2006)
Admissions
Brazilian Bar Association (OAB), Rio de Janeiro chapter