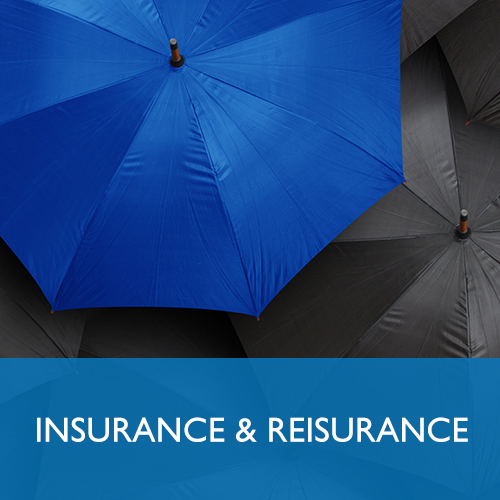 Legal Practice Areas
INSURANCE AND REINSURANCE
We offer a comprehensive range of insurance services, including transactional, regulatory, commercial and coverage. We represent both start-ups and established multinational life and non-life (re)insurers, intermediaries, other financial institutions and other insurance industry participants. We understand the business of insurance as well as the legal issues that underpin the insurance sector.
We view the companies that we work with not merely as clients for a discrete project but also as business partners with whom we seek to create value over both the short- and long-term. On individual projects, we focus on framing our advice in the context of the insurance sector as a whole and the client's existing circumstances and aspirations within the industry.
We believe in building a deeper understanding of our client's business to enable us to better deliver the appropriate work product whether the matter relates to structuring, negotiating, and closing sophisticated transactions, or addressing regulatory compliance concerns.
Our Insurance and Reinsurance practice is led by Marcella Hill, who has a number of years of experience in (re)insurance transactional and regulatory matters, gained both in national and international firms. The practice offers corporate insurance and all aspects of non-contentious advice, with significant experience in advising clients on complex corporate and insurance regulatory matters in Brazil and in Europe. Our team has worked on transactions and on insurance regulatory projects, including mergers & acquisitions, insurance portfolio transfers, corporate reorganisations and the formation and licensing of insurance and reinsurance companies. The team also advises on large claims and coverage disputes.
The is experienced on advising clients on navigating Brazilian insurance regulations, complex reinsurance structures, distribution arrangements and bancassurance transactions. Marcella also has significant experience advising on Lloyd's market related matters.
This experience has allowed the team to build relationships across the insurance industry and has become a trusted advisor to leading global insurance companies as well as local Brazilian market players.
Overall, our services include:
• Mergers & acquisitions, including regulatory approvals.
• Joint ventures, transfer of portfolios and corporate reorganisations.
• Complex reinsurance structures.
• Formation and licensing of insurance and reinsurance companies, intermediaries and related transactions.
• All aspects of (re)insurance regulation, compliance, corporate governance and market conduct.
• Licensing of foreign reinsurers in Brazil and related regulatory and corporate approvals.
• Establishment and review of distributions systems and networks, including structuring arrangements with introducers, introducer agreements and compliance.
• Developing compliance systems and controls, underwriting and operating guidelines.
• Insurance and reinsurance product and programme design and review.
• Compliance, enforcement and disciplinary actions and any regulatory matters before SUSEP.
• Claims handling and coverage disputes.
MARKET RECOGNITION
• Leading firm in Insurance
The Legal 500: 2018, 2019 and 2020