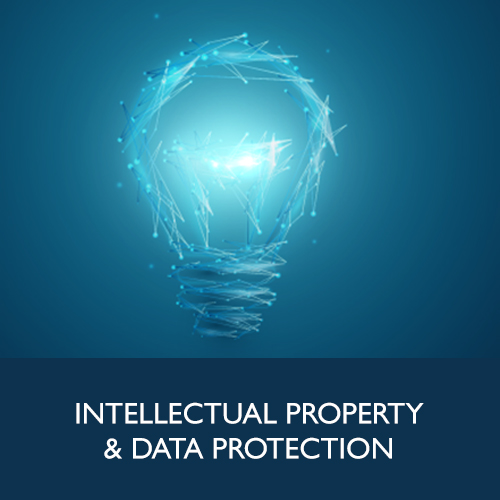 Serviços Jurídicos
INTELLECTUAL PROPERTY AND DATA PROTECTION
In the current economic scenario, intangible assets are important elements for companies to maintain a competitive edge. The exploitation of technology, data and exclusivity rights are keys to success.
Our office has a specialized team in intellectual property and Datas Protection subject matters, including: (i) trademarks, patents and industrial design prossecution and litigation; (ii) Copyrights and Software protection, enforceament and related agreements; (iii) Data Protection and Privacy, as well as; (iv) Digital and Entertainment Law. We are able to provide effective legal support to meet the needs of our clients who want to invest – both in Brazil and abroad.
We are always current with the demands regarding the obtantion of exclusivity rights proper of Intellectual Property Assests, as well as the adoption of measures against infringements and transactional matters.
The CMA differential is the integrated work along with other areas of the office and the partnership with our clients in order to assist their business and best interests.
In regard to the transaction practice, we provide assistance related the negotiation, drafting and registration of transfer of technology, trademarks, copyrights, trade secrets, software, franchise, patent and industrial design related agreements, offering our clients a broad view and adoption of effective measures in other related areas such as tax, corporate and regulatory.
Also, due to the current development of the data protection scenario in Brazil, and growing
commercial value of personal and commercial data collected by businesses, we assist clients to adopt compliance policies regarding the collection, storage, sharing and import/export of data.
Our team also has extensive experience conducting due diligence procedures and valuation of assets on mergers and acquisitions transactions.
In general lines, our services include:
Intellectual Property:
Registration of trademarks, patents, industrial designs and software with the Brazilian Patent and Trademark Office, including prior clearence, as well as the adoption and conduction of administrative procedures, from filing to granting, and maintenance of registrations;
Drafting of agreements for assignment, licensing and transfer of technologies, trademarks, patents, copyrights, software, franchises and distribution networks;
Preparation of non-disclosure agreements, policies and procedures to protect exclusivity of trade secrets and confidential information; defense in case of breach of confidentiality through lawsuits or alternative means of dispute resolution;
Registration of domain names and respresentation in related disputes, protection of intellectual property and personality rights on the Internet;
Conflict resolution both by arbitration and legal action regarding all issues related to all intellectual property right as patents, trademarks, copyrights, unfair competition, trade dress, advertising, customs and data protection, either with respect to acts of the public administration or violation of these rights by private parties through piracy and counterfeiting.
Data Protection
Development of data protection policies in accordance with national and international rules;
Adequacy project Brazilian and foreign companies to the rules of the Brazilian General Data Protection Law, including training, mapping and gap analysis.
Development and review of privacy policies, terms of use, cookies, as well as other documents relating to the general Brazilian data protection law.
Legal advice regarding the collection, storage, treatment, sharing, import and export of data.
MARKET RECOGNITION
•   Leading firm in Data Protection
     Leaders League: 2018, 2019 and 2020
•   Recommended Firm in TMT: Cybersecurity and Data Privacy
   The Legal 500: 2019 and 2020
•   Ranked as one of the most admired law office in Intellectual Property by "Análise Advocacia 500"  – 2014, 2015, 2016, 2017, 2018 and 2019