Equipe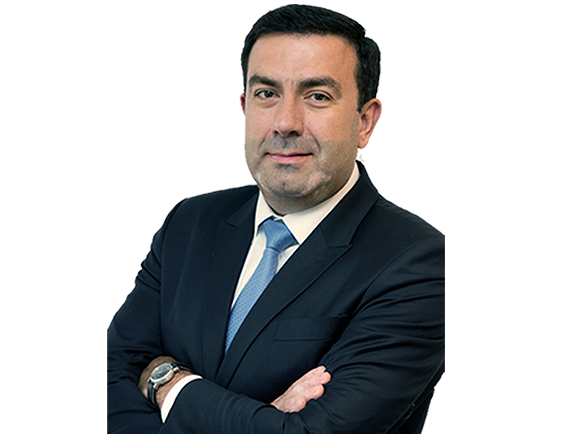 Alex Jorge
Partner
alex.jorge@cmalaw.com
São Paulo, Nova York
T +1 212 335 4541
1251 Avenue of the Americas, Suite 2873 New York, NY - USA 10020-1104
São Paulo, Nova York
T +55 11 3077 3515
Av. Pres. Juscelino Kubitschek, 360 - 10th floor Sao Paulo, SP - Brazil 04543-000
#tax #taxlitigation #privatewealth
Alex is a partner in Campos Mello and co-head of the Tax Practice based in New York and Sao Paulo.  He advises clients in tax planning and consulting for direct and indirect taxes, audit defense, M&A, transfer pricing, customs, private wealth and international taxation. Alex joined Campos Mello in the beginning of 2013 and brings to the firm more than 15 years of experience as in-house counsel for U.S multinationals, including Avon Products and Philip Morris. Alex has advised clients in several sectors, in particular, consumer goods, direct selling, life science, oil & gas, technology, insurance, capital venture and educational enterprises doing businesses or investing in Brazil. His experience includes the design and implementation of many tax efficient business structures and general tax advice on taxation of foreign profits, transfer pricing, thin-capitalization, cross-border transactions, investment in regulated vehicles (i.e., FIP, FII), utilization of special customs regimes, financing and licensing arrangements. Alex is frequently sought by specialized tax publications to provide comments on controversial issues in Brazil. He is praised by clients as being very responsive and technical.
Recognitions
• Recommended Lawyer in Tax
The Legal 500: 2015 and 2018
LACCA:2019
Publications
• Co-Author, "Co-Author, "Do Treaties or The New CFC Rules Prevail in Brazil", Tax Notes Int'l, Volume 76, Number 9, December 1, 2014, p. 787
• Co-Author, "Cost-Sharing Arrangements in Brazil", Practical Latin American Tax Strategies, Volume 16, Number 7, July 2013, Thomson Reuters/WorldTrade Executive
• Co-Author, "Recent Developments of FATCA in Brazil", Latin American Law & Business Report, Volume 21, Number 3, March 2013, Thomson Reuters/WorldTrade Executive
Events
• Speaker, "Brazil Tax Update", organized by the SE Michigan TEI Chapter, International Tax Day, April 25, 2013
• Speaker, "Key Tax Structuring Considerations" organized by the Brazilian-American Chamber of Commerce in New York, USA, in September 2011.
• Speaker, "XI International Direct Selling Conference", Toronto, Canada, Summer of 2002, on a panel discussing the legal and tax implications of the Independent Contractor in the Direct Selling business.
Professional Memberships
• Former Chairman of the Tax Committee of the Brazilian Direct Selling Association (ABEVD) during 2001-2003 term.
• Member of the Brazilian Bar Association (Sao Paulo and Rio de Janeiro Chapters) and the Brazilian Association of Attorneys (AASP).
Education
Fordham University, School of Law, LL.M. in Banking, Corporations and Finance Law (February 2012)
New York University, School of Law, Survey on International U.S Taxation (Summer 2004)
Harvard University, School of Law, Introduction to U.S Legal System (Summer 2002)
Getulio Vargas School of Business (FGV), Sao Paulo, Brazil, Post-graduation in Economic and Corporate Laws, with emphasis in Accounting and Economics (2001)
Catholic University, School of Law (PUC), Sao Paulo, Brazil,
LL.M in Taxation (1998)
Catholic University, School of Law (PUC), Sao Paulo, Brazil,
Juris Doctor (1996)
Admissions
Brazilian Bar Association (OAB), São Paulo and Rio de Janeiro chapters