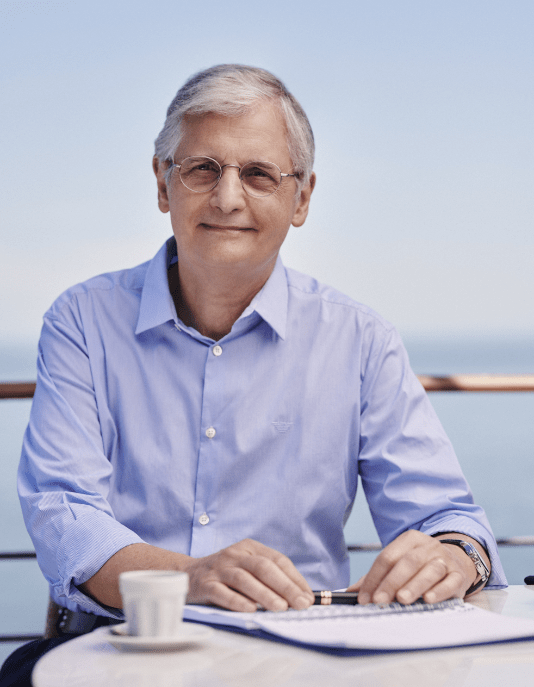 "For me, the CMA culture represents tradition, innovation, friendship and dynamism."
Bernardo Buarque Schiller
Partner
Legal Practice Areas
Real Estate
Industries
Real Estate
Bernardo Buarque Schiller is co-founder of Campos Mello Advogados in cooperation with DLA Piper and partner of the Real Estate practice, based in Rio de Janeiro.
Bernardo has extensive experience in real estate law and in civil litigation, having represented a wide range of large construction companies and developers.
Recent editions of Chambers Latin America have recognized Bernardo as a leading individual in Real Estate Law. Clients have described him as "the best choice because of his dynamism, incredibly fast response time and excellence in all technical aspects of a transaction" and also "a reference in the industry".
Bernardo began his career as an intern at the Sérgio Faria Sardenberg law firm, then associated with Baker & McKenzie, where he worked from 1970 to 1972. In 1973, he joined the Antonio Augusto de Vasconcellos Neto law firm. Bernardo began his public service career in the following year, having passed the examination to join the Prosecution Office of the former State of Guanabara (currently the State of Rio de Janeiro). There Bernardo initially worked as public defender in civil and criminal courts, then as administrator of bankrupt estates in bankruptcy and judicial reorganization courts and, later, as administrator of orphan and probate estates in orphans and probate courts.
Between 1977 and 1996, he was an associate at Wolfe Gerchenzon Advogados. During that time, he also served as Chief Counsel for the Rio de Janeiro State Planning and Coordination Department (1988-1989) and as Chief Counsel for the Civil Affairs Office of the State of Rio de Janeiro (1990-1991). A few years later, between 1998 and 1999, he worked as Chief Civil Law Counsel at the State Attorney General's Office of Rio de Janeiro.
In 1997, Bernardo became partner at LA Campos Mello Advogados, the firm that preceded Campos Mello, Pontes, Vinci & Schiller Advogados – now Campos Mello Advogados – which he and Luiz Antônio Campos Mello founded in 2005.
Recognitions
• Leading individual in Real Estate
Chambers Latin America, 2009, 2012, 2013, 2014, 2015, 2016, 2017, 2018, 2019, 2020 and 2021 (Statespeople)
• Recommended Lawyer in Real Estate
The Legal 500: 2012, 2013 and 2014
• Leading Lawyer in Real Estate
The Legal 500: 2015, 2016, 2017 and 2018
Professional Memberships
• Brazilian Bar Association (OAB), Rio de Janeiro and São Paulo Chapters
• Institute of Brazilian Lawyers (IAB)
Education
• B.A. in Law, Universidade da Guanabara (currently Universidade do Estado do Rio de Janeiro), 1972