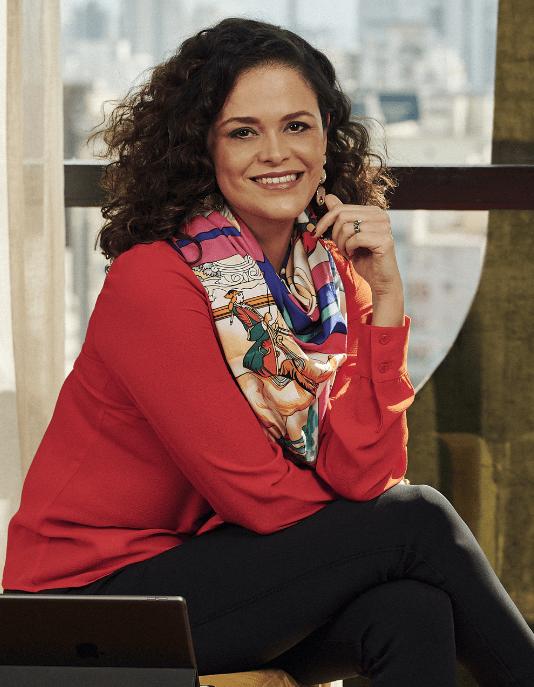 "CMA's client-centric culture is what drives me in all my actions and work. In an extremely competitive and qualified industry, CMA's client-centric culture is one of the key elements that make CMA and its talents stand out in the legal industry".
Carolina Caiado
Partner
Legal Practice Areas
Public Law and Governmental Affairs
Industries
Infrastructure, Construction and Transportation, Ports & Shipping
Carolina Caiado is a partner in Campos Mello Advogados in cooperation with DLA Piper of the Public Law and Government Affairs practice, based in São Paulo.
Carolina is a lawyer specialized in Administrative Law, Infrastructure and Regulated Sectors, with more than 20 years of experience. She worked as Legal Advisor for the State Secretariat of Economic Development of Minas Gerais, which gave her experience in public-private relations from the perspective of Public Administration.
Administrative Law: Concessions, authorizations and PPPs; Defense Sector Public Procurement Proceedings; Government Contracts; Regulatory Agencies; Courts of Audits; Administrative proceedings; Administrative corruption and improbity; Governmental incentives; Compliance involving the public sector.
Infrastructure and Regulated Sectors: Ports and Navigation; Airports; Highways; Railways; Urban Mobility; Power Sector; Basic Public Sanitation; Urban Concessions; Telecommunications.
 Recognitions
•  Análise Advocacia 500: Regulatório – 2019 | Siderurgia e Mineração – 2019 and 2020
•  Chambers&Partners: Projects and Infrastructure | Notable Practioner – 2019 and 2020
•  Best Lawyers: Government Practice and Government Relations Practice – 2020 and 2021
•  Análise Mulher – 2021
Professional Memberships
• Brazilian Bar Association (OAB), São Paulo Chapter
Education
•  LL.M. in Corporate Law from the CEU Law School, in partnership with ISE Business School, 2019
•  LL.M. in Public Law from the Law School of the University of São Paulo (USP), 2011
•  Bachelor of Laws from the Federal University of Minas Gerais (UFMG), 2003