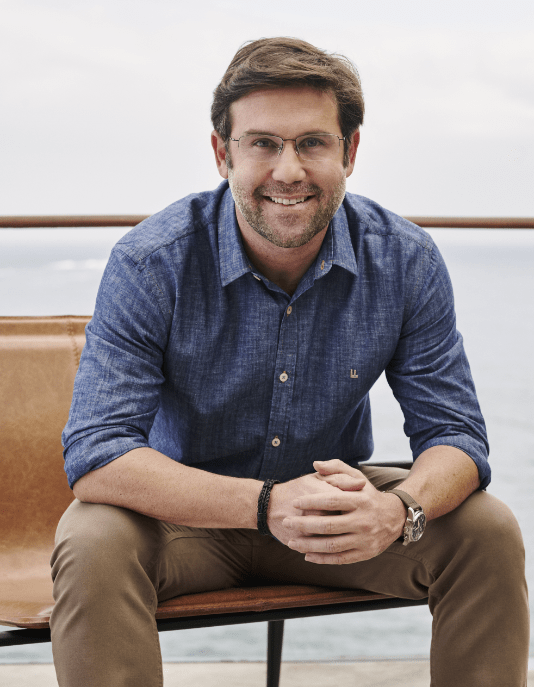 "Legacy for us does not mean leaving something permanent and unchanging for the world, on the contrary. Our values, principles and strong sense of justice dictate and perpetuate our organizational culture in times of constant change."
Fabio Perrone Campos Mello
Managing Partner
Legal Practice Areas
Real Estate, Private Wealth
Industries
Hospitality and Leisure, Real Estate
Fabio Perrone Campos Mello is a managing partner in Campos Mello Advogados in cooperation with DLA Piper.
He has an extensive practice in the areas of real estate, corporate, mergers and acquisitions and securities, providing assistance with planning and structuring of business transactions and corporate activities, including incorporation of companies; corporate reorganizations and restructuring; and assembly of joint ventures, consortiums, associations, foundations, partnerships and other methods of organizing businesses, activities and enterprises.
Fabio's services also include guiding clients in the acquisition and disposition of corporate shareholdings or assets; executing due diligence procedures, divestitures, M&A transactions (including management buyouts and takeovers); and assisting in the acquisition or transfer of ownership of equity interests, minority shareholdings and the structuring of public offerings of shares.
He offers legal advice in all investment operations, directing Brazilian and foreign investors on mutual funds, investment companies and share portfolios.
Among his clients are Brazilian and international companies in many industry sectors, such as hospitality and leisure (hotels and resorts), infrastructure, financial and banking services (investment management and funds), real estate and transportation.
Fabio received the title of "Lawyer of the year" by the "Best Lawyers" ranking at the end of 2019.
Recent editions of Chambers Latin America recognized Fabio as a leading individual in Corporate/M&A and Real Estate, being described by clients as "a lawyer with tremendous knowledge of international law and a Midas touch when it comes to drafting contracts" and also as "exceptionally client focused."
Fabio Campos Mello, who takes the lead on corporate work and earns plaudits for his "professionalism and dedication to projects".
Latin Lawyer, 2018
Fabio Perrone Campos Mello is a "remarkable" practitioner who draws international recognition for his work in the hospitality and leisure sectors.
Who's Who Legal
Fabio Perrone Campos Mello earns endorsements worldwide as one of the foremost real estate lawyers in Brazil.
Who's Who Legal
Fabio Perrone Campos Mello is a well-known figure in the Brazilian market and is recognised for his invaluable sector experience.
Who's Who Legal
Fabio Perrone Campos Mello is singled out by sources for his negotiation skills: "It is a pleasure to work with him – he is proactive and skilful during negotiations." He routinely represents leading names from the hospitality and leisure sector.
Chambers Latin America
Fabio began his career at Barbosa, Müssnich & Aragão Advogados in 1997, remaining there until 2001, when he left for his LL.M degree at New York University, upon his return he joined Demarest e Almeida Advogados.
In 2005, he joined Campos Mello as a partner, years after becoming its youngest managing partner.
Fabio also serves at the Board of Directors of several listed and non-listed companies, as well as a member of the board of OAB (Brazilian Bar Association) in Rio de Janeiro.
Recognitions
• Leading individual in Real Estate
Chambers Latin America: 2012, 2013, 2014, 2015, 2016 , 2017 and 2018
Who's Who Legal Brazil: 2013, 2014, 2015, 2016 and 2017
The Legal 500: 2012, 2013, 2014, 2015, 2016, 2017 and 2018
• Leading individual in Corporate/M&A
Chambers Latin America: 2010, 2015 and 2016
IFRL 1000: 2013, 2014, 2015, 2016, 2017, 2018 and 2019
The Legal 500: 2013, 2014, 2015 and 2017
• Leading lawyer in M&A, Capital Markets, Banking and Project Finance
IFLR 1000: 2014, 2015, 2016, 2017, 2018 and 2019
Professional Memberships
• Membership of YPO (Young Presidents Organization)
• Brazilian American Chamber of Commerce
• Brazilian Bar Association (OAB), Rio de Janeiro and São Paulo Chapters
• Brazilian Institute of Business Law (IBRADEMP)
• International Bar Association (IBA)
Education
• OPM Harvard Business School 2018 -01
• LL.M. in Corporate Law, New York University Law School, 2002
• Specialization in Foundations of American Law and Legal Education, Georgetown University, 2001
• M.B.A. in Economics and Corporate Law, Fundação Getulio Vargas (FGV), 2000
• B.A. in Law, Pontifícia Universidade Católica do Rio de Janeiro (PUC-Rio), 1998
Languages
• Portuguese
• English
• Spanish
• Italian