Equipe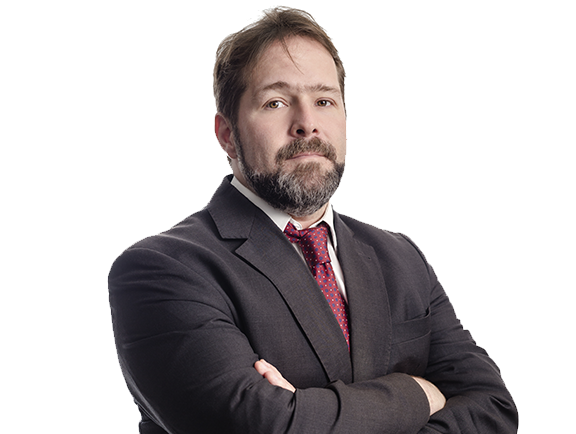 Felipe Hermanny
Partner
felipe.hermanny@cmalaw.com
São Paulo
T +55 11 3077-3519
Av. Presidente Juscelino Kubitschek, 1455 – 12th floor, Suite 122 – Vila Nova Conceicao, São Paulo/SP – Brazil, CEP 04543-011.
#Arbitration #Litigation
Felipe Hermanny is a partner at Campos Mello Advogados' Litigation and Arbitration practice, based in Rio de Janeiro. His has a strong background in administrative and judicial litigation in the areas of civil, commercial and public law, with  particular emphasis  in civil liability, including the material and non-material damage, operations involving financial institutions, insurance, consumer complaints, particularly against car manufactures and department stores, real estate matters, debt securities, recovery of credits and contracts.
Felipe litigates on behalf of clients in all administrative spheres and instances, up to the Brazilian Supreme Court. He evaluates the probability of success and the likely costs, benefits and time frame in litigation for both plaintiffs and defendants. Also, he renders advice to companies in civil and commercial law in general and seeks to offer the best orientation so that the commercial practices of his clients perfectly obey the requirements of the Brazilian Consumer Protection Law and also to represent them in judicial disputes in regular courts as well as in the Superior Tribunal of Justice (the highest court for non-constitutional matters) and the Federal Supreme Court. He was promoted to partner in January 2016.
Representative Matters
• Representing a Brazilian oil & gas company in a R$300 million LCIA arbitration against a construction company, which seeks to receive such amounts due to the supposedly increase of the construction costs of a gas pipeline.
• Representing a Brazilian bank in approximately 1,000 consumer claims and 70 strategic lawsuits (involving bankruptcy and/or judicial reorganization lawsuits).
• Representing a Norwegian power company in a R$75 million lawsuit against an investment fund, which seeks the immediate release of a contractual guarantee.
• Representing a Brazilian Real Estate company in several lawsuits regarding the area where the Olympic Golf course was being built.
• Assisting a German Bank to close down part of its operations in Brazil.
• Representing a major American manufacturer of electronic devices company in approximately 650 consumer cases.
Professional Memberships
• Brazilian Bar Association (OAB), Rio de Janeiro and São Paulo Chapters
• Member of the Brazilian Academy of Civil Procedure (ABDPC)
Education
Post-Graduation in Civil Procedure Law, Pontifícia Universidade Católica do Rio de Janeiro (PUC-Rio), 2009
Post-Graduation in Civil Law, Universidade Candido Mendes (UCAM), 2002
B.A. in Law, Pontifícia Universidade Católica do Rio de Janeiro (PUC-Rio), 2000
Admissions
Rio de Janeiro
São Paulo