Equipe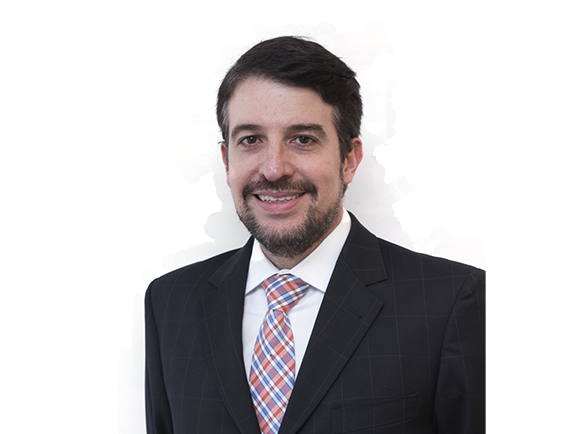 Ivandro Ristum Trevelim
Partner
ivandro.trevelim@cmalaw.com
São Paulo
T +55 11 3077 3561
Av. Presidente Juscelino Kubitschek, 1455 – 12th floor, Suite 122 – Vila Nova Conceicao, São Paulo/SP – Brazil, CEP 04543-011.
#realestate
Ivandro Ristum Trevelim is partner in Campos Mello Advogados' Real Estate and construction practice, based in São Paulo.
Ivandro has 24 years of experience in the real estate area, including business and legal consultancy for purchase and sale of urban, farmland, and industrial plants; leases; structuring of real estate developments, retail, logistic centers, and shopping malls; structuring of real estate financing, real estate investment funds and construction and engineering projects; structuring of bid process; agribusiness, among others.
He provides legal advice in all real estate investment transactions, both for Brazilian and foreign investors, and among his clients are native and international companies in all sectors of the real estate market.
Recent edition as Chambers and Partners Latin America indicated Ivandro as a leading lawyer, being described  by clients as "very knowledgeable, well-grounded and solution-oriented."
Ivandro began his career at Pinheiro Neto Advogados in the real estate team, being responsible for projects in the area for twelve years; in 2012 he joined Campos Mello as the partner heading the Real Estate and construction practice in the São Paulo Office.
Recognitions
• Leading individual in Real Estate
Chambers Latin America: 2012 , 2013, 2017, 2018, 2019, 2020 and 2021
• Recommended Lawyer in Real Estate
The Legal 500: 2013, 2014,  2015,  2016 and 2018
Professional Memberships
• Brazilian Bar Association (OAB), Rio de Janeiro and São Paulo Chapters
• Member of Board of Debates of Real Estate Law (MDDI)
• Member of the Law Commission of Real Estate and Urban
Education
Ph-D in Civil Law, Universidade de São Paulo (USP), 2014
Master in Civil and Real Estate Law, Universidade de São Paulo, 2008
Post-Graduation in Corporate Law, Pontifícia Universidade Católica de São Paulo (PUC-SP), 2002
Post-Graduation in Real Estate Business Practice, Fundação Armando Alvares Penteado (FAAP), 2002
B.A. in Law, Faculdade de Direito da Universidade de São Paulo (USP), 1998
Admissions
Rio de Janeiro
São Paulo