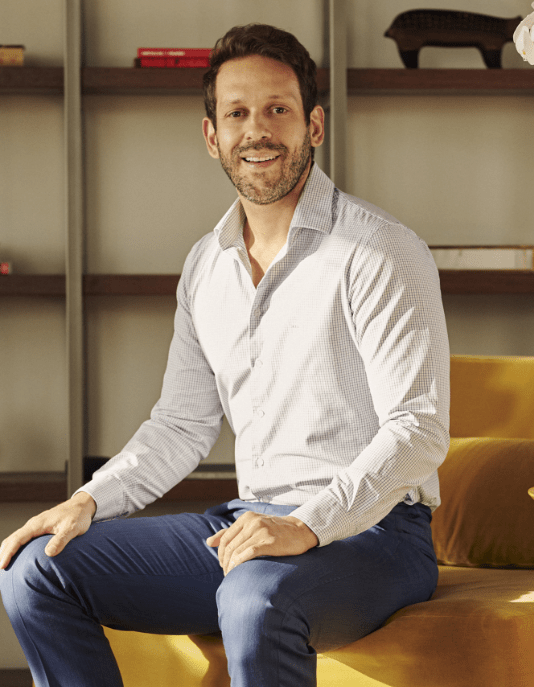 "To offer clients the most innovative and efficient solutions in the marketplace and to offer our team a very caring treatment in every circumstance, those are the most striking characteristics of the CMA culture. I'm very proud to have been part of this team for 11 years and to see that our principles and values intersect to create fantastic synergy."
Jorge Gallo
Partner
Legal Practice Areas
Banking and Finance
Industries
Sports, Infrastructure, Construction and Transportation, Capital Markets, Financial Services (investment funds and asset management)
Jorge Gallo is a partner in Campos Mello Advogados in cooperation with DLA Piper of the Finance, Banking practice and Sports sector, based in São Paulo.
Jorge has a broad experience in finance transactions through both, financial and capital markets, participating in the negotiations and preparation of documents related to syndicated and bilateral loan agreements, projects finance of infrastructure, import and export financing, securitization transactions, assignment agreements and issuance of debts and regulatory capital in domestic and international market. He also actively participates in negotiations and the preparation of documents related to the incorporation of Brazilian payments institutions and fintechs, assisting clients on the processes to obtain the required licenses to operate, M&A transactions involving companies regulated by the Brazilian Central Bank and in complex regulatory issues related to the Brazilian Central Bak and Brazilian Securities Exchange Commission, issuing several opinions describing the processes to operate in Brazil as a regulated institution, whether the clients would need a license to operate and the permitted activities based on the type of institution.
Jorge also worked in Traffic Sports and has a broad knowledge and experience in structured and complex transactions involving sports law, advising soccer clubs and agency companies in corporate reorganization, M&A transactions, securitization of receivables and issuing opinions related to several subjects including restrictions for assignment of economic rights and rights related to the solidarity mechanism and reduction of athletes' salary during the pandemic.
Recent editions of Chambers Latin America recognized Jorge as a leading individual in Banking & Finance, earning strong praise from market participants: "He is available 24 hours a day and is very objective" and "he knows to adapt operations to the client's needs".
Jorge began his career in Banking & Finance in 2005, as law clerk at Lefosse Advogados, where stayed until 2009, acting as associate. In 2010, he joined Campos Mello Advogados.
Professional Memberships
• Brazilian Bar Association (OAB), São Paulo and Rio de Janeiro Chapters
Recognitions

•  Next Generation Lawyer – Direito Bancário e Financiamento
The Legal 500: 2017, 2018, 2019
•  Next Generation Partner – Direito Bancário e Financiamento
The Legal 500: 2020, 2021 e 2022
•  Recomendado Direito Bancário, Finanças, Fusões e Aquisições
IFLR 1000: 2016, 2017, 2018, 2019, 2020, 2021 e 2022
•  Associate to Watch em Direito Bancário e Financiamento
Chambers Latin America: 2016 , 2017, 2018 e 2019
Chambers Global: 2016, 2017, 2018 e 2019
Education
• MBA – Master of Business Administration – Instituto de Ensino e Pesquisa (INSPER), 2016
• LL.M in Sports Law, Instituto Brasileiro de Direito Desportivo (IBDD), 2010
• LL.M in Corporate Law, Fundação Getúlio Vargas (FGV), 2010
• B.A. in Law, Pontifícia Universidade Católica de São Paulo (PUC-SP), 2007
Languages
• Portuguese
• English
• Spanish