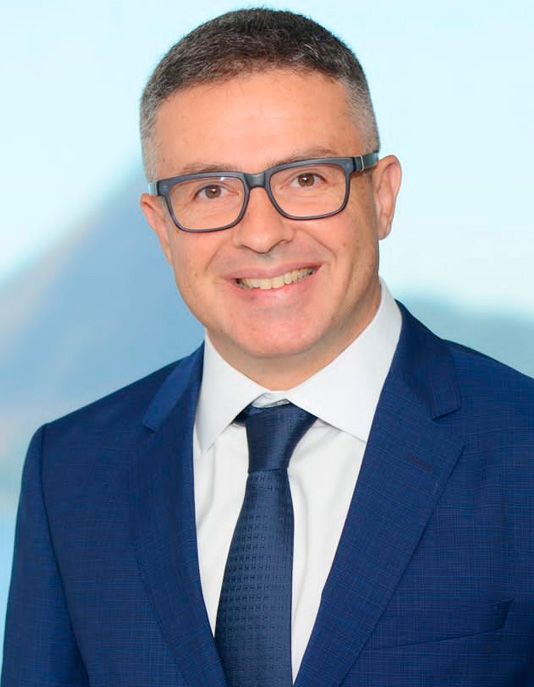 Marcelo Mattos
Partner
Legal Practice Areas
Banking and Finance
Industries
Financial Services (investment funds and asset management)
Marcelo Mattos is a partner at Campos Mello Advogados in cooperation with DLA Piper in the Banking and Finance practice, based in Rio de Janeiro.
With over 30 years' experience in Banking & Finance, Infrastructure and Shipping Finance, he has worked with major companies in the energy, oil and gas, mining, and telecommunications industries, as well as foreign companies in bidding processes with the various branches and subdivisions of the Brazilian public administration. He is also recognized for his in-depth knowledge on privatizations.
Marcelo is a renowned specialist in Maritime Law, mostly focusing his experience on shipping financing for the construction of maritime and port support vessels, platforms, and sports and recreational vessels, as well as advising shipyards in Brazil and abroad on the most diverse operations in the sector, particularly in connection with concessions, revitalization processes and tenders in general.
When it comes to ship financing, Marcelo also advises both international lenders and private financial institutions and has solid knowledge on transactions involving funding from the Merchant Marine Fund (MMF) with the Brazilian Development Bank (BNDES, in the Portuguese acronym) and agents.
His years as a foreign associate at White & Case, in New York, have also rendered him knowledge of how the legal market works in the United States.
Over the years, his client portfolio builds on advice and consultancy for major financial institutions such as DNB Bank ASA, Caterpillar Financial Corporation, Mizuho Corporate Bank, SunTrust Bank, Macquarie Bank, Nordea Bank Norge ASA, DVB Bank, WestLB Bank, the Japanese Bank for International Cooperation (JBIC), the Export-Import Bank of the United States (EX-IM BANK), the European Investment Bank (EIB) and the Nordic Investment Bank (NIB).
RECOGNITIONS
LACCA Approved – Banking & Finance — 2014, 2015, 2016, 2017, 2018, 2019, 2020, 2021, 2022, 2023, 2024
Latin Lawyer 250 – Banking & Finance – 2023
Chambers & Partners, Global – Marine — 2015, 2016, 2017, 2018, 2019, 2020, 2021, 2022, 2023
Chambers Brazil: Industries & Sectors – Marine — 2022
Chambers & Partners, Latin America – Marine – 2009, 2010, 2011, 2012, 2013, 2014, 2015, 2016, 2017, 2018, 2019, 2020, 2021
Chambers & Partners, Latin America – Banking & Finance — 2010, 2011, 2012, 2013, 2014, 2015, 2016, 2017, 2018, 2019
Chambers & Partners, Global – Banking & Finance — 2015, 2016, 2017, 2018, 2019
The Legal 500, Latin America – Banking & Finance — 2013, 2014, 2015, 2016, 2017, 2018, 2019, 2022
The Legal 500, Latin America – Marine — 2015, 2016, 2017, 2018, 2019, 2022
The Legal 500, Latin America – Energy and Natural Resources: Oil & Gas — 2015
IFLR1000, Leading Lawyer – Banking & Finance — 2014, 2015, 2022
IFLR1000 – Project Development — 2022
Who's Who Legal, Brazil – Project Finance — 2014, 2020
Who's Who Legal, Brazil – Marine — 2009
EDUCATION 
Bachelor of Laws, Universidade Gama Filho, Rio de Janeiro, 1993
ADMISSIONS 
Brazilian Bar Association (OAB) – Rio de Janeiro, Sao Paulo and Distrito Federal – Brasilia chapters
PROFESSIONAL MEMBERSHIPS
American Chamber of Commerce (AMCHAM), Rio de Janeiro
Brazil-Norway Chamber of Commerce, Rio de Janeiro
British Chamber of Commerce and Industry (BRITCHAM)
Portuguese Chamber of Commerce, Rio de Janeiro
Germany-Brazil Chamber of Commerce and Industry (AHK)
International Bar Association (IBA), Latin American Regional Forum, Corporate Law and M&A Commission, Bank Law Commission, and Maritime Law Commission 
World Services Group (WSG)
LANGUAGES