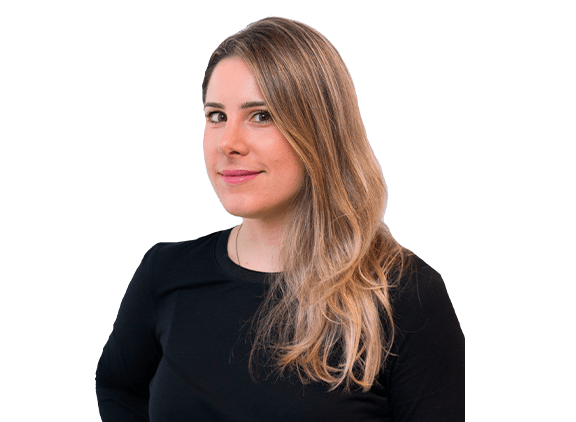 "Innovation, plurality, social responsibility and empathy are in the firm's DNA and inspire me to be a better person and professional every day"
Rafaella Chiachio
Partner
Legal Practice Areas
Mergers & Acquisitions, Corporate
Industries
Telecommunications
Rafaella Chiachio is a partner in Campos Mello Advogados in cooperation with DLA Piper of the Corporate practice, based in São Paulo. Her experience is focused in corporate law, mergers and acquisitions, joint ventures, multi-jurisdictional operations, listed companies, corporate governance, Telecom and Technology.
Before joining Campos Mello Advogados, Rafaella worked in the corporate area of ​​law firms in Rio de Janeiro and São Paulo and as an internal lawyer for Telecom Italia Group in the Corporate and Tax Area of TIM Brasil, the controlling shareholder of TIM Participações S.A. (a company listed on Bovespa and NYSE).
Rafaella also served as a foreign lawyer at the DLA Piper office in New York (NY), United States.
Recognitions
•   Latin Lawyer (LL250): Recommended Lawyer in Corporate and M&A: 2021.
•   Leaders League Brazil 2021: Recommended Lawyer in Corporate/M&A: Mid and Small Cap
•   Recognized by "Análise Advocacia Mulher" as one of the most admired lawyers in Brazil on:
Corporate practice: 2021 and 2022
Commercial Contracts practice: 2021
Tecnology sector: 2022
Food & Beverage sector: 2021
Chemical & Petrochemical sector: 2021
•   Recognized by "Análise Advocacia 500" as one of the most admired lawyers in Brazil on:
Corporate practice: 2016, 2019 and 2020
Commercial Contracts practice: 2020
Food & Beverage sector: 2020
Chemical & Petrochemical sector: 2020
Professional Memberships
•   Brazilian Bar Association (OAB), Rio de Janeiro and São Paulo Chapters
•   Member of the Legal Committee of Abrasca – Brazilian Association of Listed Companies
Education
•   Post-Graduation in Corporate and Capital Markets Law, Fundação Getulio Vargas (FGV-Rio), 2011
•   Specialization in Oil & Gas Regulation and Businesses, Fundação Getulio Vargas (FGV-Rio), 2008
•   B.A. in Law, Universidade do Estado do Rio de Janeiro (UERJ), 2007
Languages
•   Portuguese
•   English
•   Italian