Equipe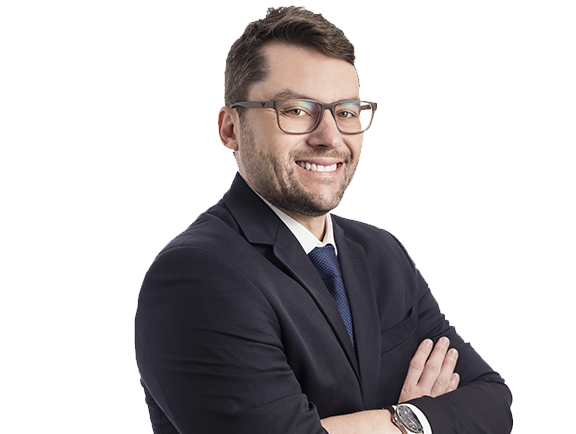 Renato Lopes da Rocha
Partner
rlopes@cmalaw.com
São Paulo
T +55 11 3077-3593
Av. Presidente Juscelino Kubitschek, 1455 – 12th floor, Suite 122 – Vila Nova Conceicao, São Paulo/SP – Brazil, CEP 04543-011.
#tax #taxlitigation
Renato Lopes is a partner at Campos Mello Advogados' Tax practice, based in São Paulo. He has an extensive practice in tax litigation, experienced in the Judicial and Administrative Courts. He also has significant experience in VAT/indirect tax matters, as well as in state and municipal taxes, social security, customs duties and excise taxes. Represented major companies in tax lawsuits, administrative procedures and consultations at the government tax departments in Brazil. He was promoted to partner in January 2016.
Publications
• "O compartilhamento da malha ferroviária e as suas implicações acerca da incidência do PIS e da COFINS" na obra "Transportes: Questões Jurídicas Atuais". MP Editora. 2008.
Professional Memberships
• Brazilian Bar Association (OAB), Rio de Janeiro and São Paulo
• Brazilian Association of Financial and Tax Law (ABDF)
Recognitions
• Recommended Lawyer in Tax
The Legal 500: 2016
LACCA: 2019
• Next Generation Lawyer in Tax
The Legal 500: 2017
Education
MBA in International Accounting with Emphasis on International Standards, IFRS
Trevisan, 2014
LLM Commerce and Trade Law, Instituto Brasileiro de Mercado de Capitais (IBMEC), 2007
Specialization in Tax, Instituto Brasileiro de Estudos Tributários (IBET), 2006
B.A. in Law, Universidade Candido Mendes (UCAM), 2006
Admissions
Rio de Janeiro
São Paulo