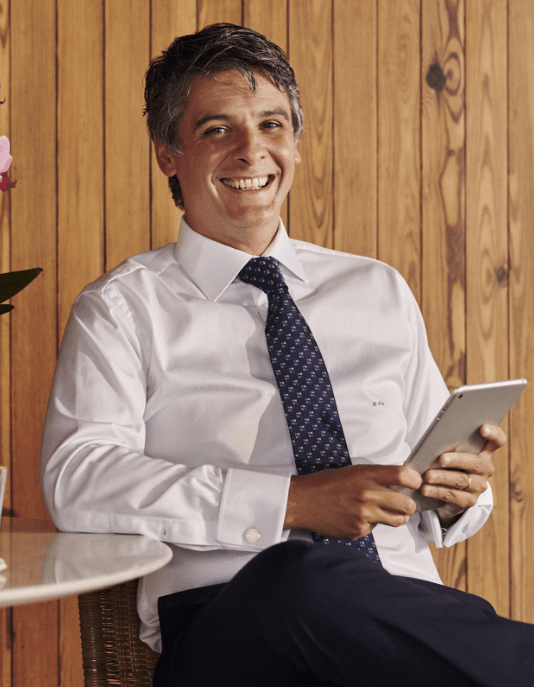 "The CMA culture manages to find the best in each professional. We believe that recognizing principles, people and values is the best way to achieve the firm's goals. Thanks to that, we offer an extremely healthy environment, where all employees are highly committed and focused on satisfying our clients."
Domiciano Sá
Partner
Legal Practice Areas
Litigation, Arbitration and Mediation, Intellectual Property (Trademarks, Patents, Copyrights/Software)
Industries
Life Sciences, Healthcare and Cannabis
Domiciano Noronha de Sá is a partner in Campos Mello Advogados in cooperation with DLA Piper of the Intellectual Property, High Volume Litigation practice and Life Sciences sector, based in Rio de Janeiro.
He has a strong experience in litigation and consulting services, advising numerous major national and multinational companies. Due to his background in product liability, consumer law, NPL (Non Performing Loans), patent and regulatory matters, he also advises companies on crisis management cases (product seizures, facilities closures, recalls, etc.), and multi-district litigation strategies.
Domiciano's experience in patent litigation includes advising clients on enforcement strategies.
Domiciano also has significant experience in administrative and judicial cases involving the Brazilian Health Regulatory Agency (ANVISA) related to pharmaceutical and medical devices marketing authorization.
Education:
• LL.M. Corporate Law, IBMEC 2012
• B.A., Law, Pontifícia Universidade Católica 2003
Professional Memberships:
• Brazilian Bar Association (OAB), Rio de Janeiro and São Paulo chapters
• Industrial Property Agent – Brazilian Patent Office (INPI), Rio de Janeiro
Languages
• Portuguese
• English