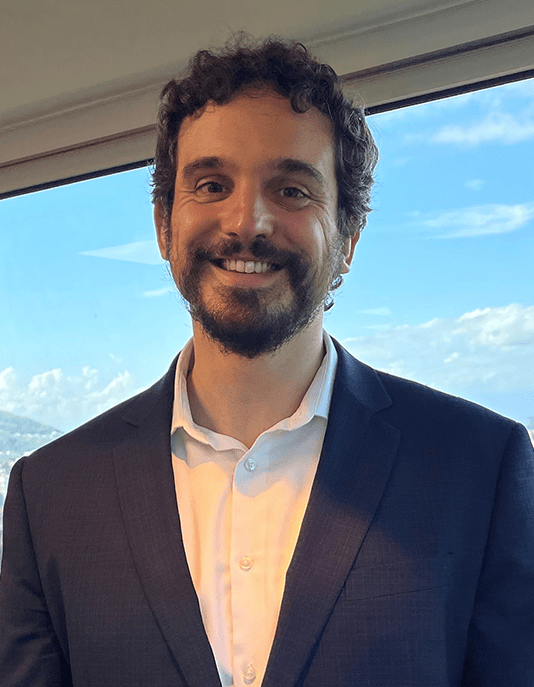 João Marçal Martins
Partner
Legal Practice Areas
Litigation, Arbitration and Mediation
Industries
Energy and Natural Resources (Oil and Gas, Electrical Power, Mining)
João Marçal is a partner of Campos Mello Advogados in cooperation with DLA Piper of the Litigation and Arbitration practice and Energy & Natural Resources sector, based in Sao Paulo.
He has a broad experience and not only acts as an arbitrator in ad hoc and institutional proceedings, but also represents clients in judicial lawsuits, domestic and international arbitrations, mediations, dispute boards and administrative procedures.
Joao's experience encompasses crisis management, by representing clients in civil inquiries, class actions, parliamentary inquiry committees, and negotiation of settlement agreements.
His client portfolio includes construction companies and service providers in several industries, such as energy, healthcare, technology and oil and gas.
Education
Masters in Law (LL.M.) in Business Law, Fundação Getúlio Vargas de São Paulo (FGV-SP), 2023

Certificate in Business and Law, Wharton School, 2017

Masters in Law (LL.M.), University of Pennsylvania (UPenn), 2017.

Masters in Law (LL.M.) in Public Law, Fundação Getúlio Vargas do Rio de Janeiro (FGV-RJ), 2014

Bachelor of Law, Pontifícia Universidade Católica do Rio de Janeiro (PUC-Rio), 2010
Recognitions
"I would like to refer to João Marçal Martins as a rising star in litigation. He is talented, assertive. He quickly understands the deep aspects of the case and is easy to deal with."
The Legal 500, 2021
"Joao Marcal Martins is a highlight. Martins is a Member of CIArb and is a young promise in the Brazilian arbitral community." "João Marçal is a young lawyer with deep knowledge of arbitration proceedings"
The Legal 500, 2021
International Associate Editor, Journal of International Law, Vol. 38, University of Pennsylvania 

IV Curitiba Pre Moot 

II Brazilian National Arbitration Moot (Competição Brasileira de Arbitragem) promoted by CAMARB (Câmara de Arbitragem Empresarial – Brasil) 

XVIII Willem C. Vis International Commercial Arbitration Moot Finalist 

I Veirano Moot Training 
Professional Memberships
Brazilian Bar Association (OAB), Rio de Janeiro and São Paulo Chapters

Member of the list of arbitrators of the Brazilian Center for Mediation and Arbitration (CBMA), the Board of Arbitration of the State of São Paulo (CAESP) and the Chamber of Specialized Mediation and Arbitration (CAMES)

Member and Young Members' Group Ambassador of the Chartered Institute of Arbitrators (CIArb)

Vice Chair, Special Projects, ABA Section of International Law, International Courts and Judicial Affairs Committee

Founding member and former director of Penn Law International Arbitration Association

Member of the Brazilian Institute of Private Law (IDP)

Lecturer at the Superior School of Law of the Brazilian Bar Association (Rio de Janeiro Section) and at Future Law (Thomson Reuters)

Founding member of the Brazil Infrastructure Institute
Languages
Publications
A Necessária Internacionalização das Bancas de Advocacia no Brasil

(The Necessary Internationalization of the Law Firms in Brazil). In FEIGELSON, Bruno et. al. (ed.), The End of Lawyers?, São Paulo: RT, ago/2021.
Os Impactos da Covid-19 na Administração de Procedimentos Arbitrais (The impacts of Covid-19 in the Administration of Arbitration Procedures). In João Bosco Lee and Flavia Mange (eds), Revista Brasileira de Arbitragem, (Comitê