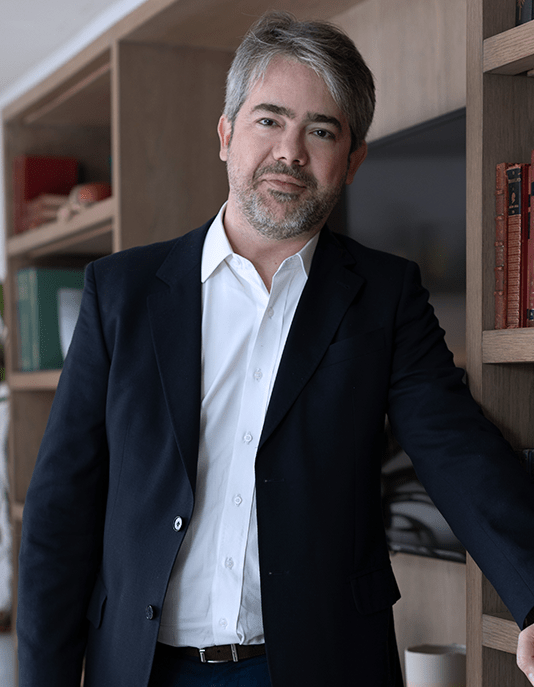 Vilmar Luiz Graça Gonçalves
Partner
Legal Practice Areas
Environmental, Litigation, Arbitration and Mediation
Vilmar Gonçalves is a partner of Campos Mello Advogados in cooperation with DLA Piper of the Environmental, Arbitration and Litigation practices, based in Rio de Janeiro.
 Vilmar focuses his practice on environmental law, particularly on legal and administrative proceedings involving solid waste and shipping oil companies. He has experience on legal proceedings concerning individual or collective disputes, representing, in particular, energy and telecom companies, having been recognized by Legal 500 – 2022 and Leaders League 2022.
Before joining Campos Mello Advogados, Vilmar was a partner at Tauil & Chequer Advogados associado a Mayer Brown and Bessa, Homem de Carvalho & Gonçalves Sociedade de Advogados (2003-2014) and worked as General Counsel of the American Chamber of Commerce of Rio de Janeiro.
He was elected as the First Vice-President of Brazilian Center of Mediation and Arbitration – BCMA (2014/2017) and he is a professor at Candido Mendes University and has taught Administrative Law since 2007 and coauthor of the book "Teoria e Prática do Mandado de Segurança". Elected member of the Arbitration Commission of the Brazilian Bar Association – Rio de Janeiro section – biennium 2019/2021.
Vilmar is coordenador of MBA in Environmental Law at Universidade Cândido Mendes.
Education
LLM in Public Law, Universidade Gama Filho – UGF/RJ

Administrative Law, Universidade Federal Fluminense (UFF)

Consumer Law, Escola da Magistratura do Estado do Rio de Janeiro – EMERJ

Bachelor of Law, Universidade Veiga de Almeida – UVA/RJ
Recognitions
Leaders League – 2021, 2022

Legal 500 – 2021, 2022

Análise Advocacia – 2022
Excellence and Relationship
Campos Mello Advogados was the first full-service Brazilian law firm to consistently use the NPS (Net Promoter Score) method. In the first year using the method, the firm achieved grade 83.
Admissions
Brazilian Bar Association (OAB), Rio de Janeiro and São Paulo chapters
Languages