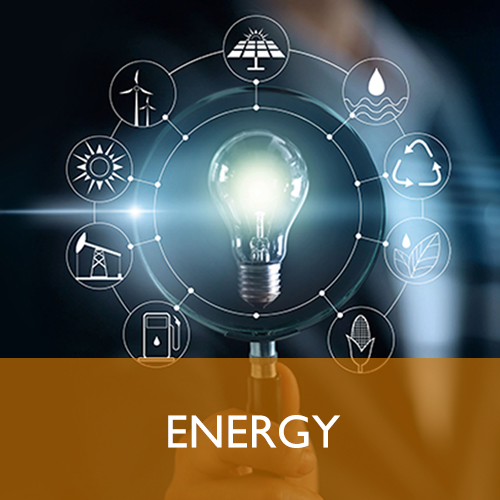 Serviços Jurídicos
ENERGY AND NATURAL RESOURCES
Having an increasingly concern regarding energy transition, those operating in the energy sector are looking to their lawyers to provide more than legal skill. It is necessary to offer creative and innovative solutions for the challenges of the sector, have a keen eye for the legal market and be capable of assisting in new demands that help maximizing the client's business. This is how the team of Energy and Natural Resources of Campos Mello Advogados (in cooperation with DLA Piper) works.
We function as an extension of your team and walk together for the structuring, development and implementation of projects involving several power sources (oil & gas, wind, solar, hydro). We have a multidisciplinary energy team with expertise in corporate, contractual, regulatory, real estate, tax, environmental and project development and project finance matters, prepared to provide consultancy and advice for our clients in all the stages of the projects, from planning to operation, encompassing legal, business and strategic aspects.
Our client pool includes national and foreign companies which already operate or wish to enter the Brazilian power market, always offering support in its legal needs, having our services seamlessly integrated into our client's business needs.
OUR SERVICES: 
Energy and Renewables
•     Projects: Assisting in the structuring, development, funding, construction, and implementation of generation project of all power sources (hydro, wind, solar, thermal), including corporate, contractual, regulatory, tax, real estate, and environmental matters.
•     M&A. Advising in M&A transactions involving energy projects, both greenfield and operational, including the coordination of the legal and compliance due diligence, negotiation of the transaction documents and related corporate, contractual, regulatory and tax matters.
•     PPAs. Advising in the drafting and negotiation of the power purchase agreements, executed within the Free Contracting Environment (ACL), including Corporate PPAs.
•     Net metering. Advising in the structuring of distributed generation programs.
•     Self-production. Advising in the power self-production projects.
•     Public Bids. Advising in bidding procedures in the power sector, assisting in the preparation and participation in such bids.
•     Agreements. Advising in the drafting and negotiation of various types agreements related to the power sector, including EPC, O&M, ESCO.
Oil & Gas
•     ANP Rounds. Advising in bidding procedures of the National Oil, Gas and Biofuel Agency (ANP), assisting in the preparation and participation in the concession bidding rounds of concession and production sharing modalities.
•     Acquisition of O&G assets. Advising in negotiations for the acquisition of O&G assets (i.e. Petrobras' divestments, farm in/ farm out) and related documents (JOA, Participating Agreements, consortiums, amongst others).
•     Regulatory. Advising in regulatory aspects of the sector, as well as on the development of offshore and onshore projects.
•     E&P Services. Advising equipment, vessels, products and services suppliers in contractual matters involving oil companies (such as, Charter, lease and services agreements).
•     Midstream and Downstream. Advising in the implementation of refineries, petrochemical facilities, natural gas processing units, regasification and gas pipelines, storage units, as well as the elaboration and negotiation of oil purchase agreements, GSA (gas supply agreements), GTA (gas transportation agreement) and other agreements related to the sector.
MARKET RECOGNITION
Our practice has been recognized by leading publications that rank firms and lawyers based on the feedback from clients:
•     Leading firm in Energy – Oil & Gas / Hydrocarbons
      Chambers Global: 2011 – 2018
      Chambers Latin America: 2012 – 2021
      Leaders League: 2019 and 2020
      The Legal 500: 2012 – 2020

•      Leading firm in Energy / Electricity
      The Legal 500: 2013 – 2020
•     Leading firm in Energy and Infrastructure
      IFLR 1000: 2016 and 2017
knowledge and personal involvement make this team really stand out. They made every effort to attend to our needs.
– Chambers Latin America 2016
 They know exactly what can wrong with contracts and are able to pre-empt any problems before they arise.
– Chambers Latin America 2015